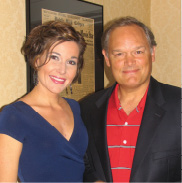 The Rosemary Clooney House, Inc. is a non-profit foundation headed by Dr. Steve Henry, former KY Lt. Gov., and his wife, Heather French Henry, former Miss America (who was born in Augusta). The foundation was established to preserve Rosemary Clooney's house, to open it to the public and to house memorabilia from her life and career.
Starting in 1980 Rosemary began calling Augusta's 106 Riverside Drive home. Located on the banks of the Ohio River in historical Augusta, KY, this was her retreat from the demands of her career and a haven for rest between performances all over the world.
After Rosemary's passing, her children approached the Henrys about purchasing the home. They did so enthusiasticly and since that time have devoted extraordinary time and resources to preserving the home and acquiring artifacts related to Rosemary's life and career.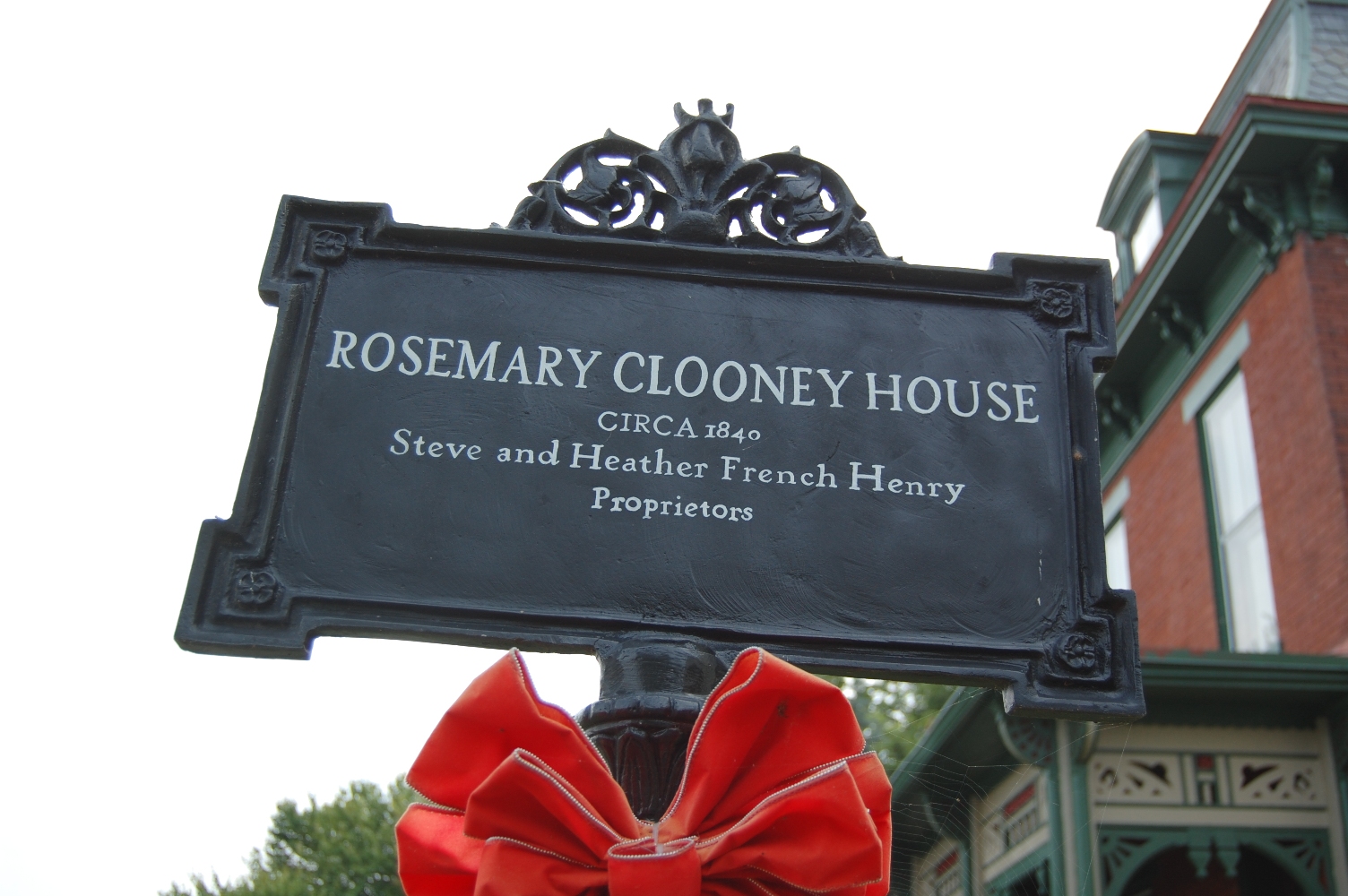 With the help of Paramount Studios, Nick & Nina Clooney, Gail & Chris Darley, countless volunteers, and numerous corporate and private sponsors, the house held it's "soft opening" on June 4, 2005 and it's "grand opening" on October 1, 2005.
This modest home on the banks of Rosemary's beloved Ohio River has been visited by thousands of fans from all over the world. The Henrys are so pleased that they have been able to contribute to preserving Rosemary's legacy, introduce many to the quaint little river-town she so adored, and preserve so much memorabilia that might otherwise have been lost.
If you would like to support this exciting venture, volunteer to help, or you have memorabilia you would like to see displayed at the home give us a call.
MERCHANDISE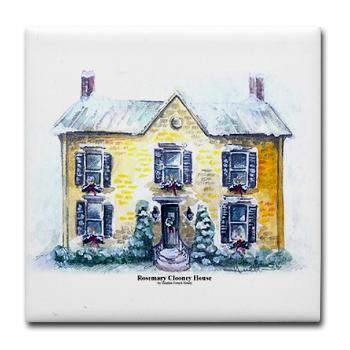 For stationery, t-shirts, mugs, pillows, cards, and much more visit our CafePress store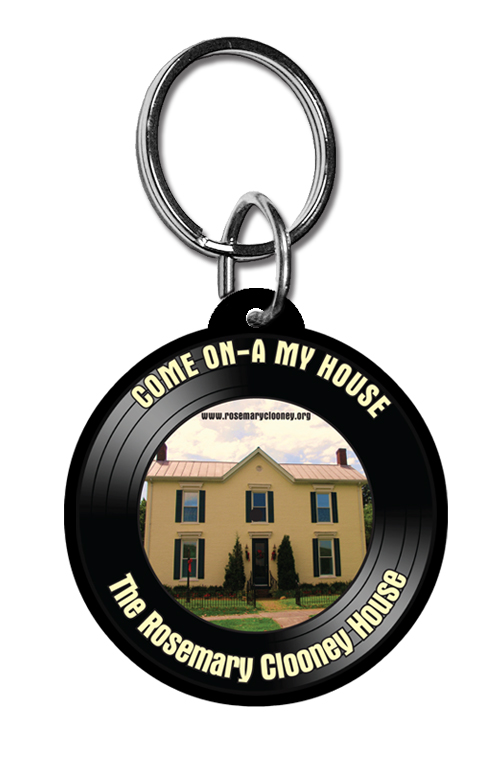 The Rosemary Clooney House Keychain is available for just $ 5.00 + S&H.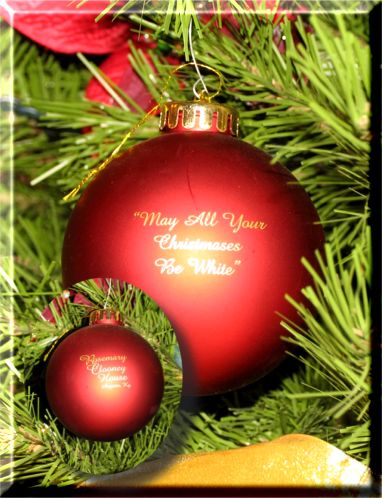 A RED or GREEN bulb ornament with gold lettering. On the front, "May All Your Christmases Be White" and on the back, "The Rosemary Clooney House, Augusta, Ky." is available for $ 10.00 plus S&H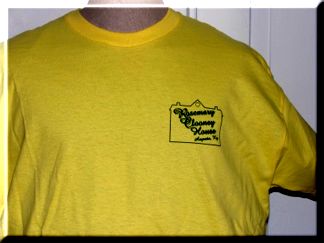 $15.00 plus S&H, yellow t-shirt with house logo in dark green on the left lapel area.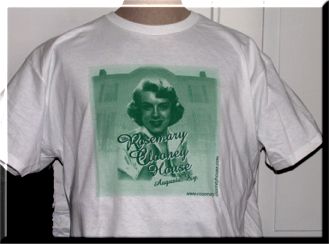 $15.00 plus S&H, white t-shirt with a photo of Rosemary over a background image of the house
Phone your order in by calling us at 502.384.5346.